Smart products for heating and cooling
The word 'smart' is used a lot these days to mean a lot of different things. Let's make clear what we mean by a smart product:
It's smart because it's intelligent – able to quantify what it's doing, how hard it's working to do it, and to communicate that with a bigger system
It's smart because it's good-looking – it fits in with its surroundings and contributes to a building that people want to be in
It's smart because it's the most sustainable choice – its manufacture, operation and end-of-life recyclability make the best possible sense for the planet
Our strategy is to introduce more smart products to our offering and to improve or upgrade existing products wherever there's an opportunity. The technology, the looks, the performance – with smarter products and whole solutions, we can move closer and closer to a time when a system will do what's best for your perfect climate at no expense to the planet's climate.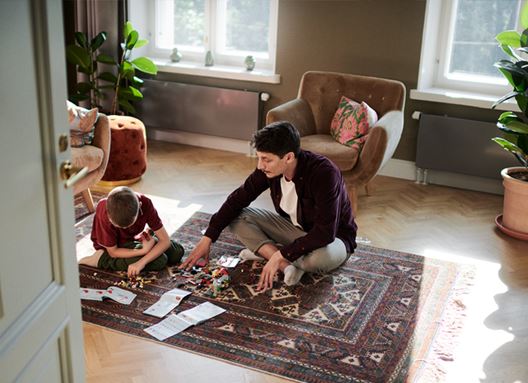 Introducing Purmo Group brands
Our portfolio of world-leading brands ensures that no matter what Purmo Group brand you choose, it can be commissioned with confidence and the perfect indoor climate solution is achieved, every time.