How it feels to be inside a built environment – that's what we do, and we've done it for a long time. For instance, there are about 195,000,000 radiators, towel-warmers and decorative heating columns in the world today that were made by us. That's enough for everyone in Finland, The UK, Poland, Italy, Sweden, Austria, Hungary and New Zealand to have one each. But it doesn't end there.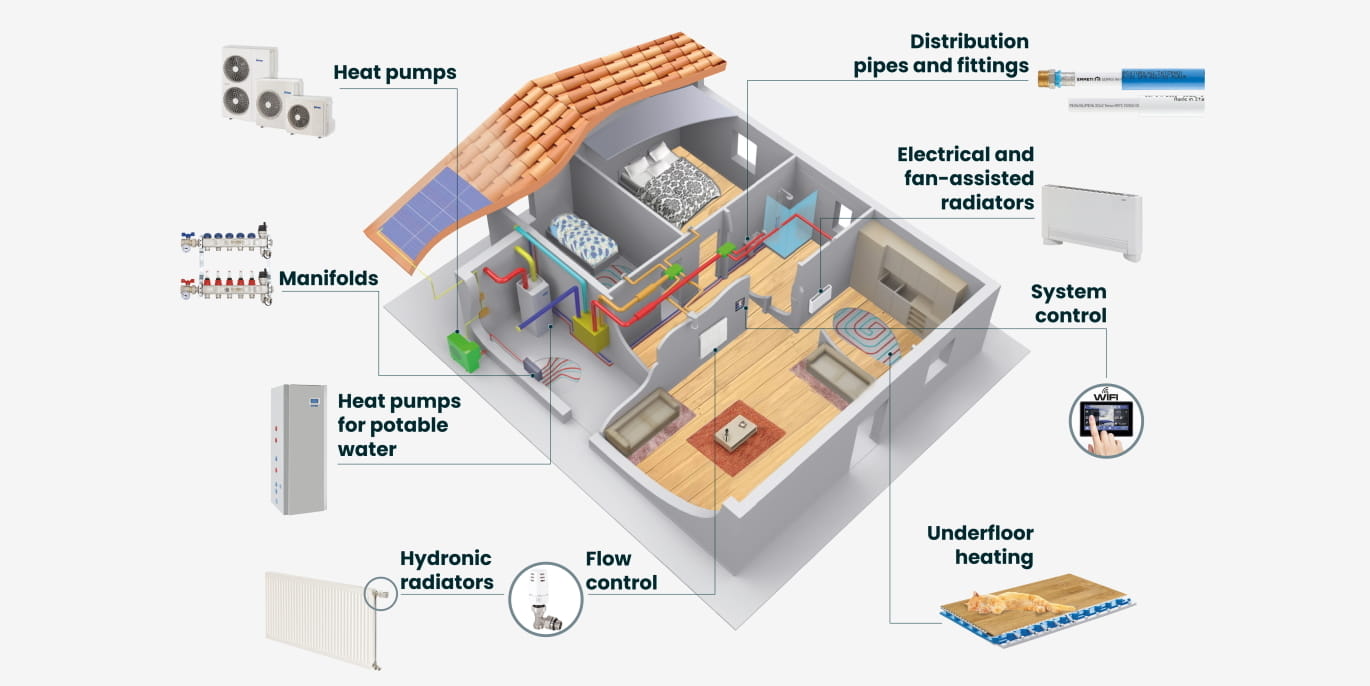 The same hydronic systems that heat a radiator can heat the floor, walls or ceiling of a building. We do that, too, and the distribution and control systems that go with it. But why end at hydronics? Electrical radiators are sometimes a better solution and we also make those. And why settle here when our state-of-the-art fan-based technology can go one step further in finding the best energy usage?
If this is the effect of running hot water through a building, why not do the same with cold water? Consider a heat pump instead of a boiler – a single system that runs at a lower temperature and can cool a building as well as heat it and do it in a more environmentally-friendly way.
And now imagine that these systems looked beautiful and matched the ideas of any architect. Imagine they were driven by state-of-the-art control systems that integrated with today's digital lifestyle. Now imagine all of this was perfect comfort at the click of a button.
Feeling comfortable because the climate is just how you like it.
Feeling comfortable because you've made the right decisions on energy and the environment.
Feeling comfortable because it all simply works so well.
It's a lot to do, but we do it.
Introducing Purmo Group brands
Our portfolio of world-leading brands ensures that no matter what Purmo Group brand you choose, it can be commissioned with confidence and the perfect indoor climate solution is achieved, every time.