Our dedication to sustainability
Climate change is one of the biggest threats that modern humans have ever faced and unless we radically and rapidly change the ways in which we live, our planet will face unimaginable consequences.
17% of energy consumption comes from heating domestic homes, and more from public, commercial and industrial buildings; so Purmo Group can make a very significant difference. But being sustainable goes further than that. We like this definition:
Sustainable (adj): "meeting your needs without compromising anyone or anything from meeting theirs, today or tomorrow."
We share our world with a wonderful mix of cultures, people of different backgrounds, viewpoints and approaches to life. That's a good thing. Diversity makes us stronger. The only thing that everyone should share in common is access to opportunity.
So, "we care" shapes our behaviour, our responsibility to the environment, our employees and the communities in which we operate. We don't forget the dramatic effect that we can all have on the future.
We believe in the concept of 'owning our behaviour' and the effect it has on everyone it reaches. So, we're embarking on a sustainability journey that reaches everywhere: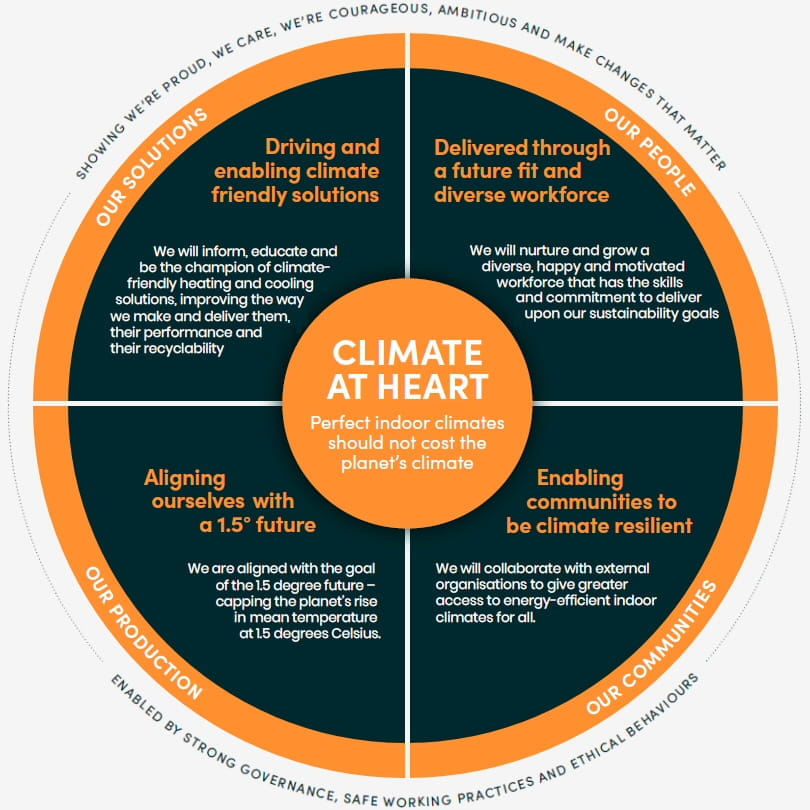 Our solutions. We will the champion of climate-friendly heating and cooling solutions. We will take every opportunity we can to inform and educate, as well as developing and improving the way we make and deliver them, their performance in operation and their recyclability.
Our people. We will nurture and grow a diverse, happy and motivated workforce that has the skills and commitment to deliver upon our sustainability goals.
Our production. We are aligned with the goal of a1.5 degree future – capping the planet's rise in mean temperature to a maximum of 1.5 degrees Celsius.
Our communities. We will collaborate with like-minded external organisations to give greater access to energy-efficient indoor climates for all.
Throughout this is our ongoing dedication to fair governance, safe working practices and ethical behaviour.
Tackling the significant sustainability challenges we all face is a responsibility we are proud to take on: caring about people, our planet and everyone at Purmo Group.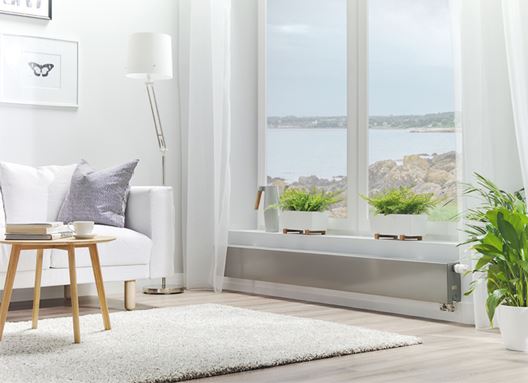 Insight: how to optimise heating
The transition towards more sustainable ways of heating in modern buildings is rife with challenges. While underfloor heating has become very popular in many European countries, there have also been reports of underperformance and high cost. Could underfloor heating benefit from a "sidekick" of sorts?
Insight: lead-free drinking water
Valves used in the recirculation of hot water may have an impact on human health. MMA Evobalance valves ensure lead-free drinking water.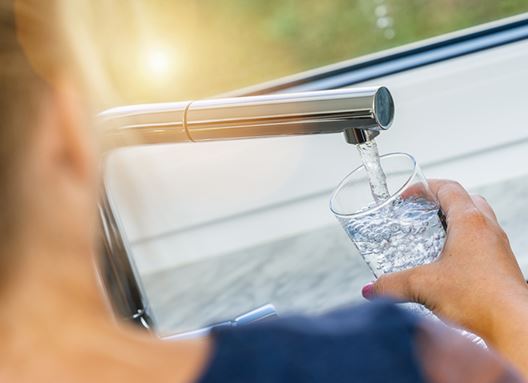 Insight: slimmer steel produces a sustainable edge
Purmo Group's factories are pursuing significant material savings for a greener, more competitive business.