Purmo Group is Europe's leader and a global supplier of sustainable indoor climate comfort solutions. Our expertise in heating and cooling solutions utilises an extensive portfolio of product and system designs culminating in an unrivalled offering, providing a healthy, comfortable and sustainable experience for our customers.
We offer complete solutions to cover different needs in the field of indoor heating and cooling in residential, commercial and public sectors. Purmo Group's indoor climate comfort solutions go beyond single products or components as they bring together integrated design, R&D insight, and also installation expertise from partnering with Europe's premier installation companies, and a deep understanding of the HVAC industry. Regardless of the requirement, our portfolio of hydronic and electric radiators, embedded radiant heating and cooling systems, air-based heating and cooling systems, dedicated hydronic and electronic controls, pipe systems – supported by our team of design experts – all ensure that whatever the chosen Purmo Group solution, it can be commissioned with confidence, and the perfect indoor climate solution will be achieved for our customers, every time.
Purmo Group offers complete solutions for your heating and cooling needs.
As individuals, we spend an increasing proportion of our time indoors, with the consequence that a significant amount of energy is used in managing and maintaining a comfortable indoor climate. At Purmo Group we believe that to balance this increasing demand, energy usage should be optimised by using advanced indoor climate comfort solutions. To make this a reality Purmo Group offers state-of-the-art heating and cooling solutions and technology that optimise energy usage and contributes to a more sustainable and eco-friendly environment.
Our ambition is limitless in striving to create better solutions for sustainable indoor climate comfort that delight our customers.
Sustainable and available to all
Our professionals operate globally in more than 50 locations in 26 countries. We manufacture throughout Europe, Turkey and China, and with our sales offices and expert service centres throughout our network, including the USA and South America, we serve our customers global solutions with local understanding.
By partnering with Purmo Group, indoor climate comfort is guaranteed.
Heating
By combining our unrivalled portfolio of products we can offer solutions ranging from combined systems of hydronic and electrical radiators to embedded (under floor, in-ceiling or wall) radiant heating and cooling systems.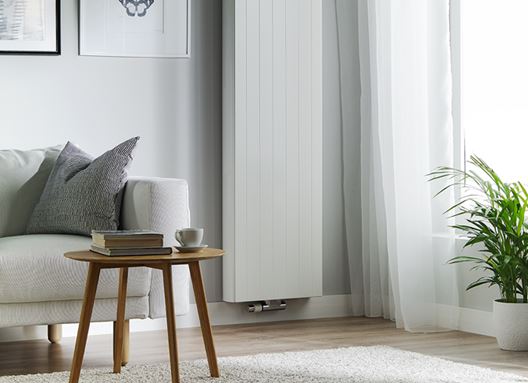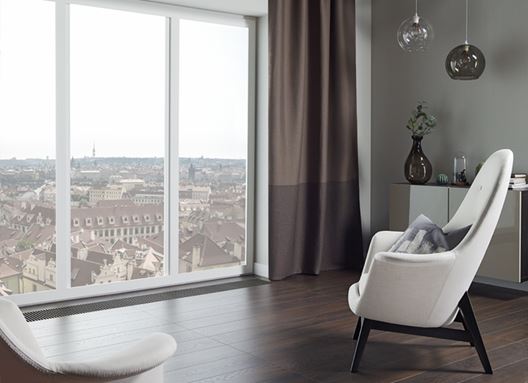 Cooling
In new housing, commercial new build and increasingly in renovation building practices, legislation and consumer demand means heating and cooling solutions are becoming a necessity.
Introducing Purmo Group brands
Our portfolio of world-leading brands ensures that no matter what Purmo Group brand you choose, it can be commissioned with confidence and the perfect indoor climate solution is achieved, every time.