What is our take on sustainability?
At Purmo Group, we are committed to sustainable development and environmental values. We see that our joint efforts will go a long way towards achieving a sustainable future.
Employees' wellbeing is an essential part of our corporate responsibility approach. We promote mental and physical health and safety at workplace and support a sustainable work life balance. We are committed to do business in ways that enhance the society and the environment in all the countries where we operate.
At all our locations, we strive to reduce emissions from all production and supply chain. We are continuously working towards further reducing both material and waste, as well as increasing the energy efficiency in our production processes.


Reducing the carbon footprint throughout our value chain is our target. Our product development is constantly looking for new ways to design and manufacture products, which will be even more energy-efficient and environmentally friendly.
We pay special attention to recycling. Among other things, our steel radiators are all extremely long-lasting and also 100% recyclable after use. In our brass products, we use recycled brass and low lead brass.
We source our materials and components only from reliable suppliers that comply with our Code of Conduct.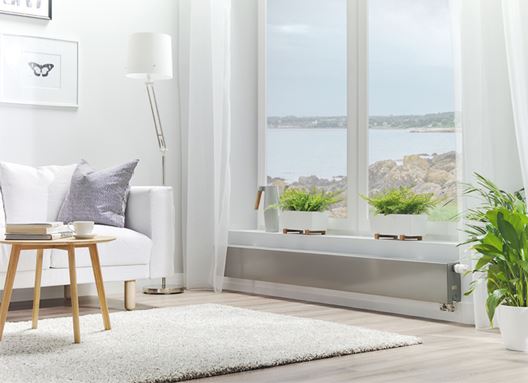 How to optimise heating?
The transition towards more sustainable ways of heating in modern buildings is rife with challenges. While underfloor heating has become very popular in many European countries, there have also been reports of underperformance and high cost. Could underfloor heating benefit from a "sidekick" of sorts?
Lead-free drinking water
Valves used in the recirculation of hot water may have an impact on human health. MMA Evobalance valves ensure lead-free drinking water.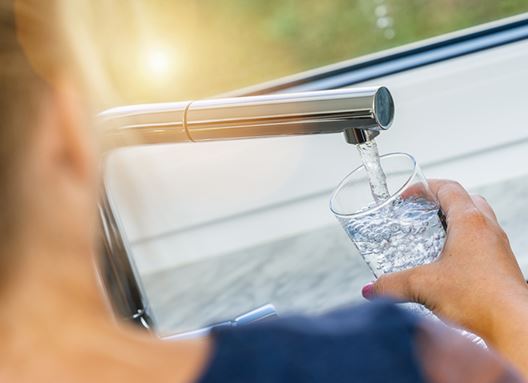 Slimmer steel produces a sustainable edge
Purmo Group's factories are pursuing significant material savings for a greener, more competitive business.